A Powerful eCommerce Solution
Just €69 per month (incl. hosting and support)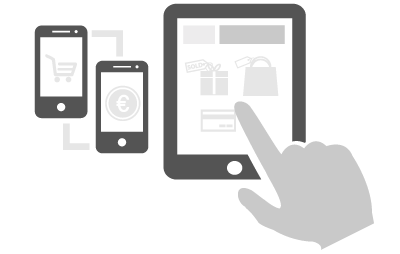 We offer a fully managed eCommerce website solution that can fit many kinds of businesses from simple one-off sales through to complete online catalogues with thousands of products.
With our eCommerce website solution you'll get a powerful and flexible web store (powered by WordPress) with all the features you need to start selling online.
We also provide the hosting and ongoing support + maintenance.
We do all this for a monthly fee of €69. (We do not charge any up-front payment for setting up your store.) There are no long contracts and you can leave at any stage.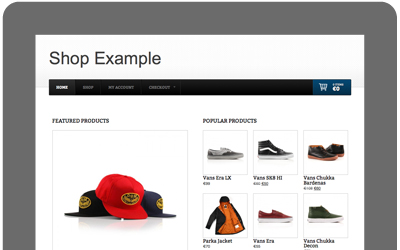 View the Demo
View a demo of the type of web store we provide. Imagine your logo, brand colors and shiny new products in there!
Together with a a professional presentation of your products, your eCommerce website will be mobile responsive and work on iPhones, iPads, Android devices etc.
For €69 per month you'll get:
A powerful eCommerce store with all the features
Works on iPhones, iPads, Android devices etc.
Your logo and brand color integrated into the design
Hosting of your web store
Connecting your payment gateways
Tutorials on how to manage your store
Domain name – new or transferred
Ongoing maintenance
Security / Malware scanning
Ongoing support with your store
Get a professional eCommerce website today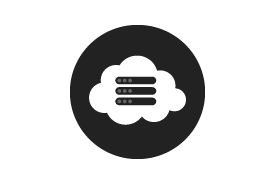 Hosting
We also provide the hosting and help you choose a new domain name or transfer an existing one.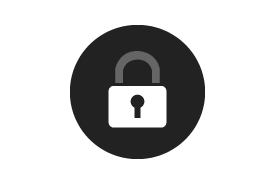 Security
We perform regular security checks including malware scanning and assistance with malicious attacks.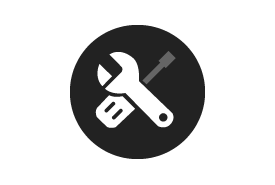 Maintenance
We provide managed updates to WordPress to ensure your website remains up to date, fit and healthy.
More features of our eCommerce website solution
With JamJo's eCommerce web design solution you'll get all the tools you need to take the hassle out of online retail including a professional store design with a fully hosted online shopping cart. Below are some more features of our eCommerce website solution.

Security
We keep our websites up to date through managed WordPress updates.

Reporting
Keep an eye on store performance with detailed reports and statistics.

Comprehensive Store Management
Manage your products easily, assign Store Managers to handle the day to day.

SEO
Markup adheres to Schema vocabulary to fully assist your search engine rankings.

Intricate tax & Shipping options
Intricate shipping rules, comprehensive tax settings, tax classes and local tax rates.

One Page Checkout
Allow customers to check out quickly with distraction-free one-page-checkout.

Ratings
Review system built on WordPress' comment system is easy to use and manage.

Social
Allow customers to share products with their friends via social media.

Account panel
Customers can log in and easily manage their orders and details.

Shipping Calculator
Customers can calculate their shipping costs before they checkout.
Want to Learn More?
If you're in need of an eCommerce website that's easy to update and looks great, then call a member of our team on 021 242 8361 (we're available Mon-Fri, 9:30 – 17:00 (GMT) Alternatively, If you'd like to learn more about our eCommerce Website Design, then you can email us at info@jamjo.ie. We look forward to hearing from you!

Pricing
Pay yearly/monthly, cheque, credit or debit card. Cancel anytime with no lock-ins, long contracts or hidden extras.
Standard €69.00 / month or €828.00 / year
1 Site @ 10K Visitors/Month
Bandwidth 1000GB / Storage 5GB

Hosted on Irish Servers we supply a very robust 1000GB Bandwidth server as our entry level server. This will be more than enough for most websites needs. We can always arrange for more when needed 😉

10 Email Webmail Accounts

Simple email accounts you can connect to any mail client like Microsoft outlook or Mac Mail.

Amazon s3 website Backups

We use Amazon S3 as our partner to backup your websites every day to store at a remote location and retrieve any amount of data, at any time, from anywhere on the web.

24hr email based support

Get expert assistance from people who know hosting and website design, not just by email. Phone support hours are 9.30am-5pm.

Video & Text Tutorials

We provide 17 training videos and bundles of text tutorials to help you and your staff use your website.

WordPress Managed Updates

We keep your site secure without you having to think about it. Whenever WordPress issues a security update, we test it, then proactively apply it to your site as well as any plugin updates.

Security Firewall

Has your site been hacked or exploited? If you're using a typical hosting company, it might just be a matter of time. Not so with JamJo. We keep your site right up to date. If you want to do every possible to prevent against a hack or malware choose JamJo.

No Transaction costs
Professional €99.00 / month or €1188.00 / year
1 Site @ 20K + Visitors/Month
Bandwidth 1000GB / Storage 10GB

Hosted on Irish Servers we supply a very robust 1000GB Bandwidth server as our entry level server. This will be more than enough for most websites needs. We can always arrange for more when needed 😉

50 Email Webmail Accounts

Simple email accounts you can connect to any mail client like Microsoft outlook or Mac Mail.

Amazon s3 website Backups

We use Amazon S3 as our partner to backup your websites every day to store at a remote location and retrieve any amount of data, at any time, from anywhere on the web.

24hr email based support

Get expert assistance from people who know hosting and website design, not just by email. Phone support hours are 9.30am-5pm.

Video & Text Tutorials

We provide 17 training videos and bundles of text tutorials to help you and your staff use your website.

WordPress Managed Updates

We keep your site secure without you having to think about it. Whenever WordPress issues a security update, we test it, then proactively apply it to your site as well as any plugin updates.

Security Firewall

Has your site been hacked or exploited? If you're using a typical hosting company, it might just be a matter of time. Not so with JamJo. We keep your site right up to date. If you want to do every possible to prevent against a hack or malware choose JamJo.

No transaction costs
Contact us Today
Contact sales on 021 242 8361 to speak to one of the team
*Available Mon-Fri, 9:30 – 17:00 (GMT)
Commonly Asked Questions