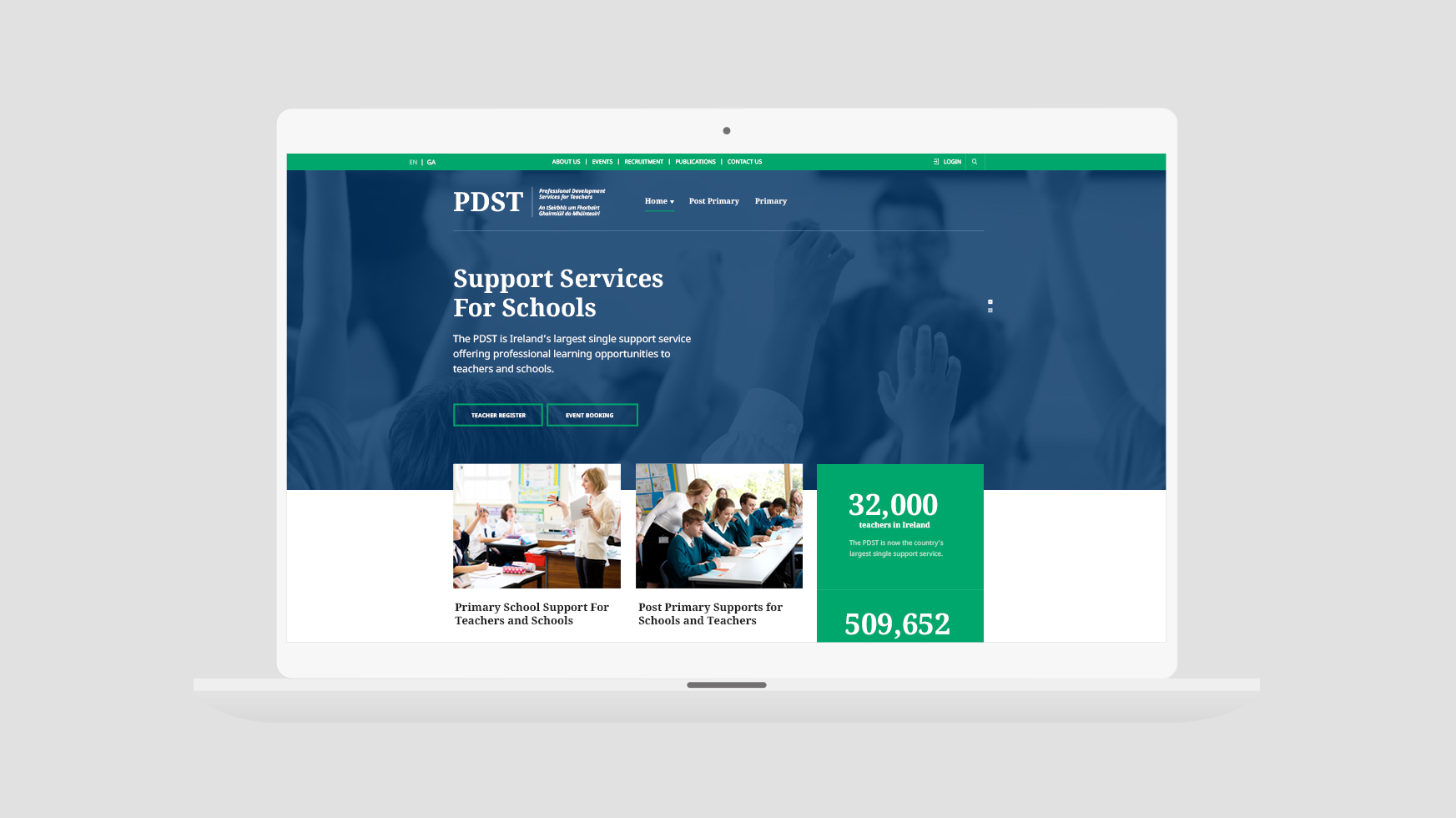 Professional Development Service for Teachers
The PDST is Ireland's largest single support service offering professional learning opportunities to teachers and school leaders in a range of pedagogical, curricular and educational areas. The PDST works towards priorities set by the Department of Education and Skills including a proposal to improve Literacy and Numeracy in both primary and post-primary schools.
The PDST assigned Jamjo to help them explore various strategies relating to their various websites and brand identity. This involved a complete audit of existing web architecture, benchmarking against industry standards and providing analysis and attention to areas that could be overhauled or improved. Concepts for a new brand identity and brand architecture were explored with emphasis on developing stringent brand guidelines to ensure the correct application of design across all assets.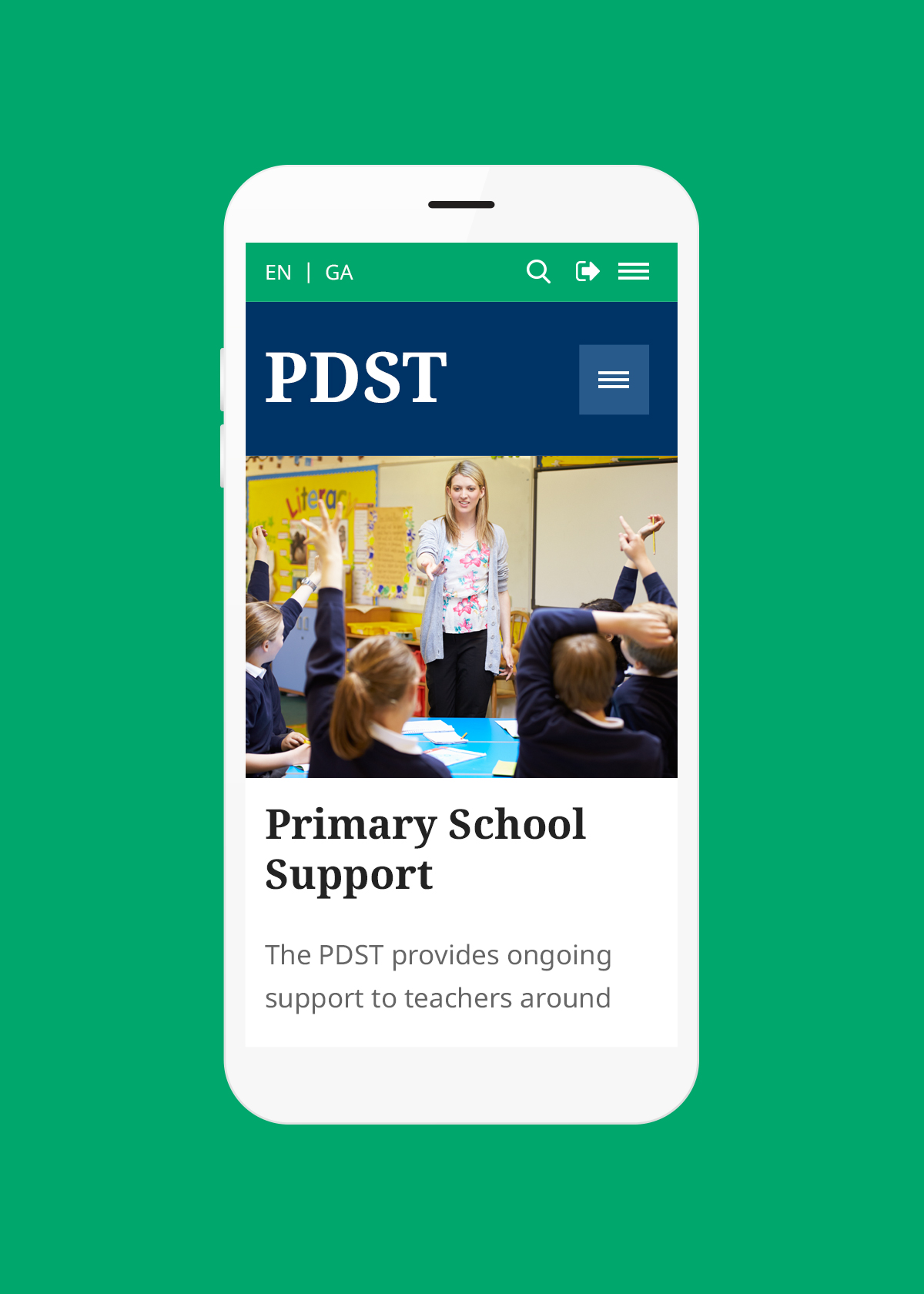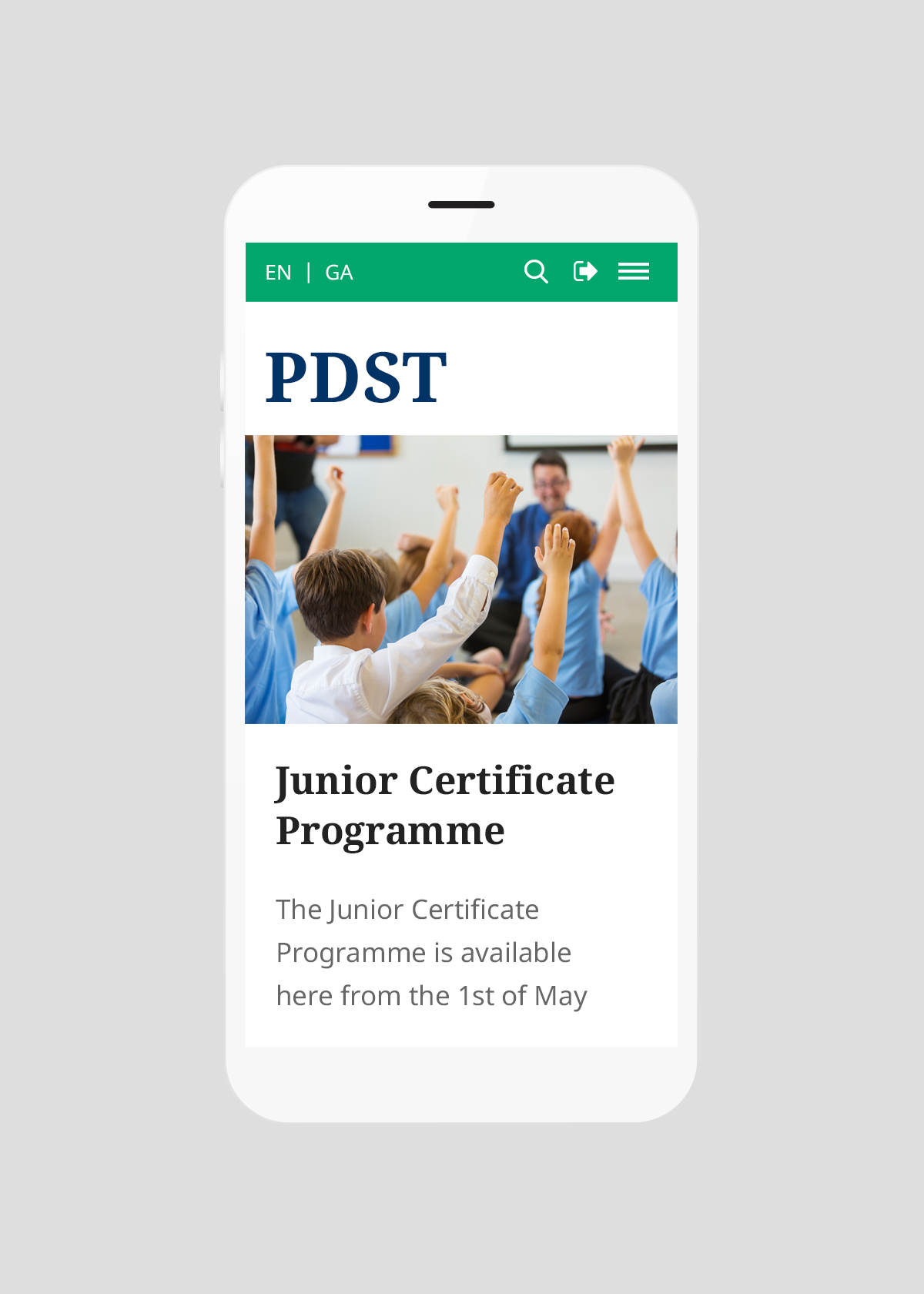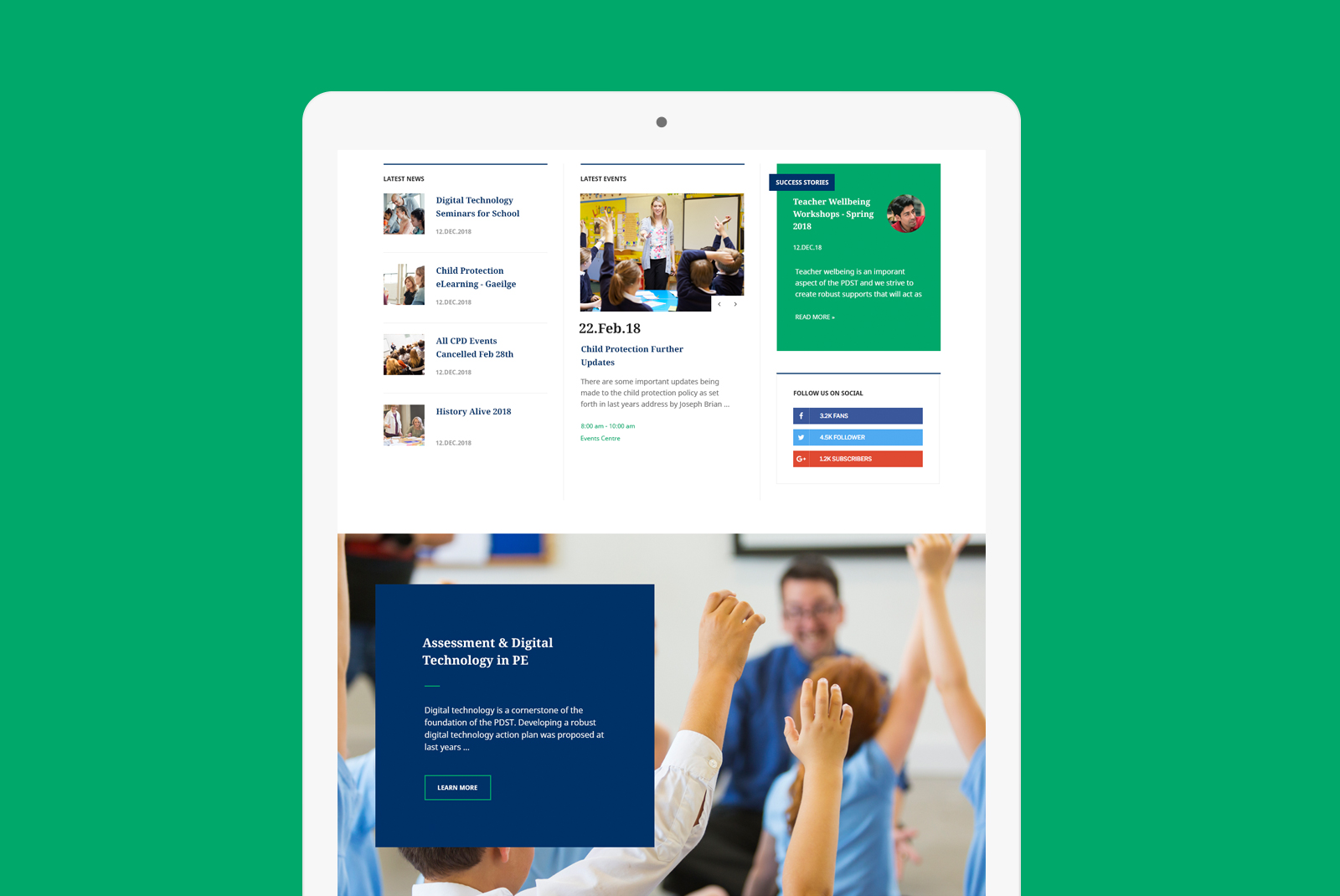 Design prototypes were developed as part of an exploratory stage to illustrate what could be achieved. These prototypes include a responsively designed website, an integrated mobile app, an online repository to securely store and share content by teachers and an eCommerce solution.