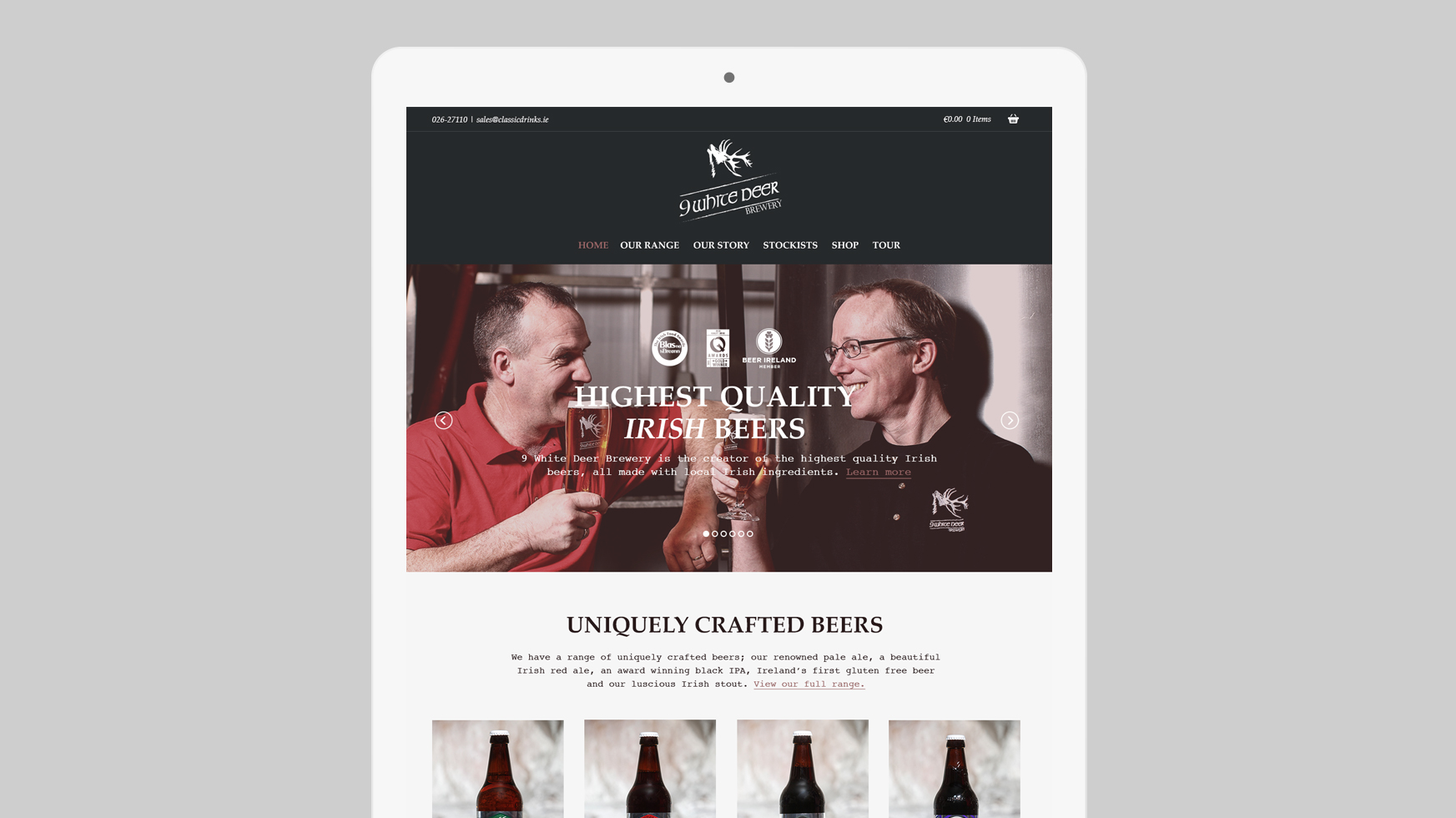 Uniquely crafted beers
9 White Deer is an award winning brewery located in West Cork, Ireland. They produce high quality Irish beers using Irish ingredients. Among their various industry awards over the years is a Gold Medal in the Beers & Ales category for their Black Lightning IPA at the Irish Quality Food and Drinks Awards. We were tasked with developing a completely new website and merchandise shop front.
We began by overhauling their existing web presence and building a custom design from the ground up. The website was developed on the WordPress CMS integrating their distinctive brand and showcasing their popular line of beers, stouts, IPAs and gluten free alcoholic beverages.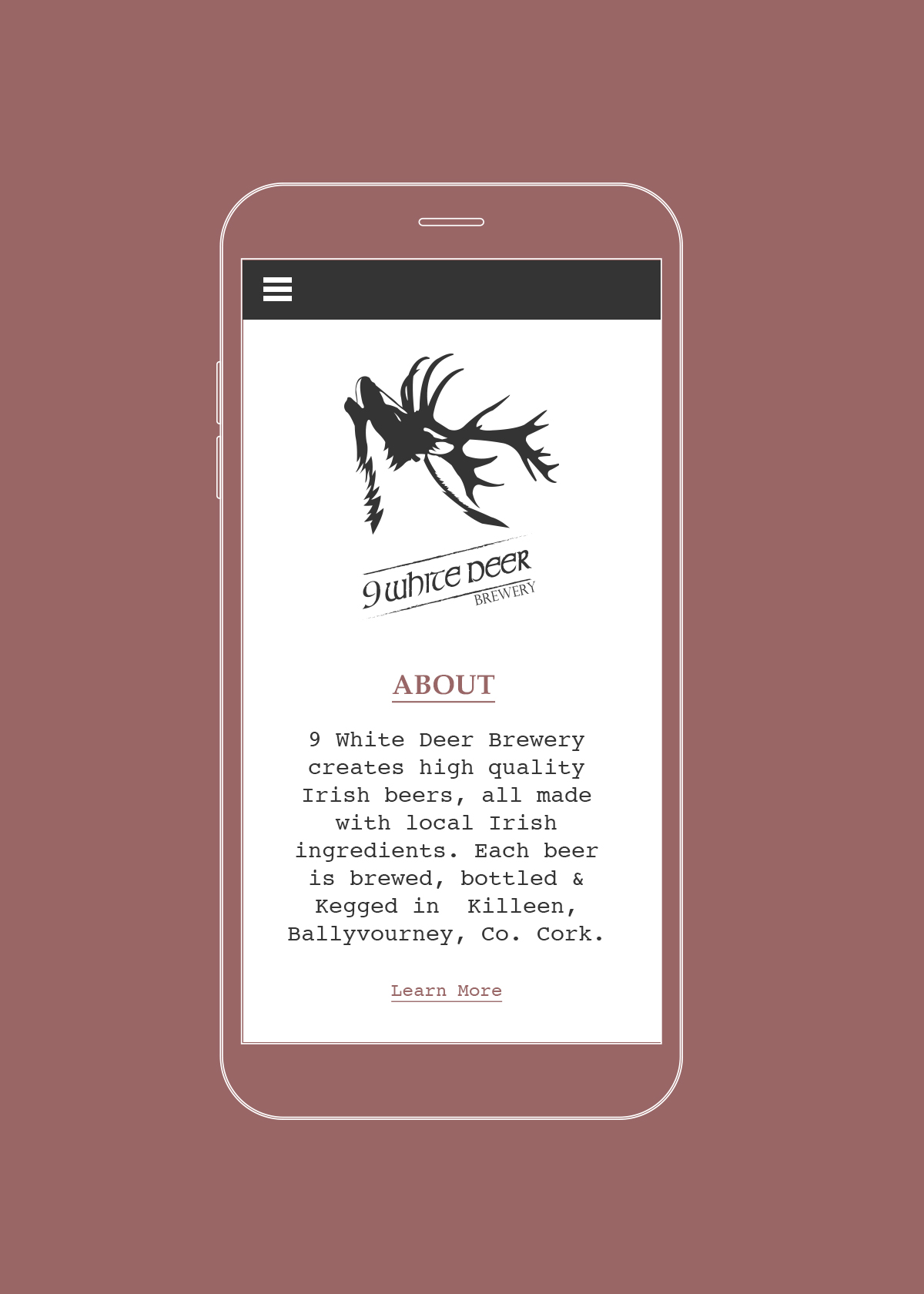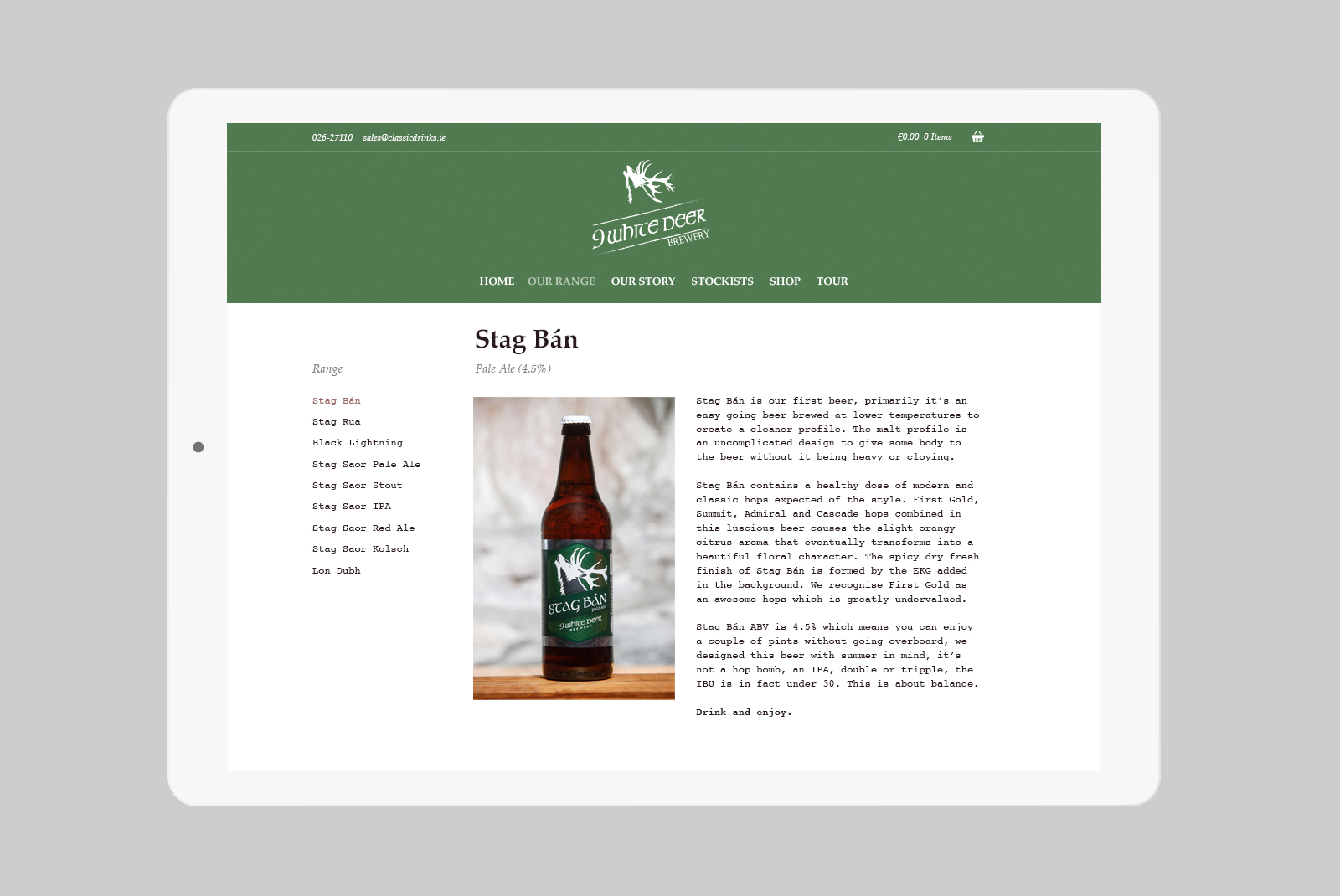 An interesting element to the design is that we selected completely web safe system fonts for both the headers and body text of the website. These fonts (Palatino and Courier) have seemingly gone out of favour with the arrival of the likes of Google fonts so it was nice to work with a slightly more traditional set of fonts (perhaps a nod to the traditional, heritage vibe that the brewery is aiming for). And in keeping with this trend we used a web safe RGB colour for the dusty browns across the site.