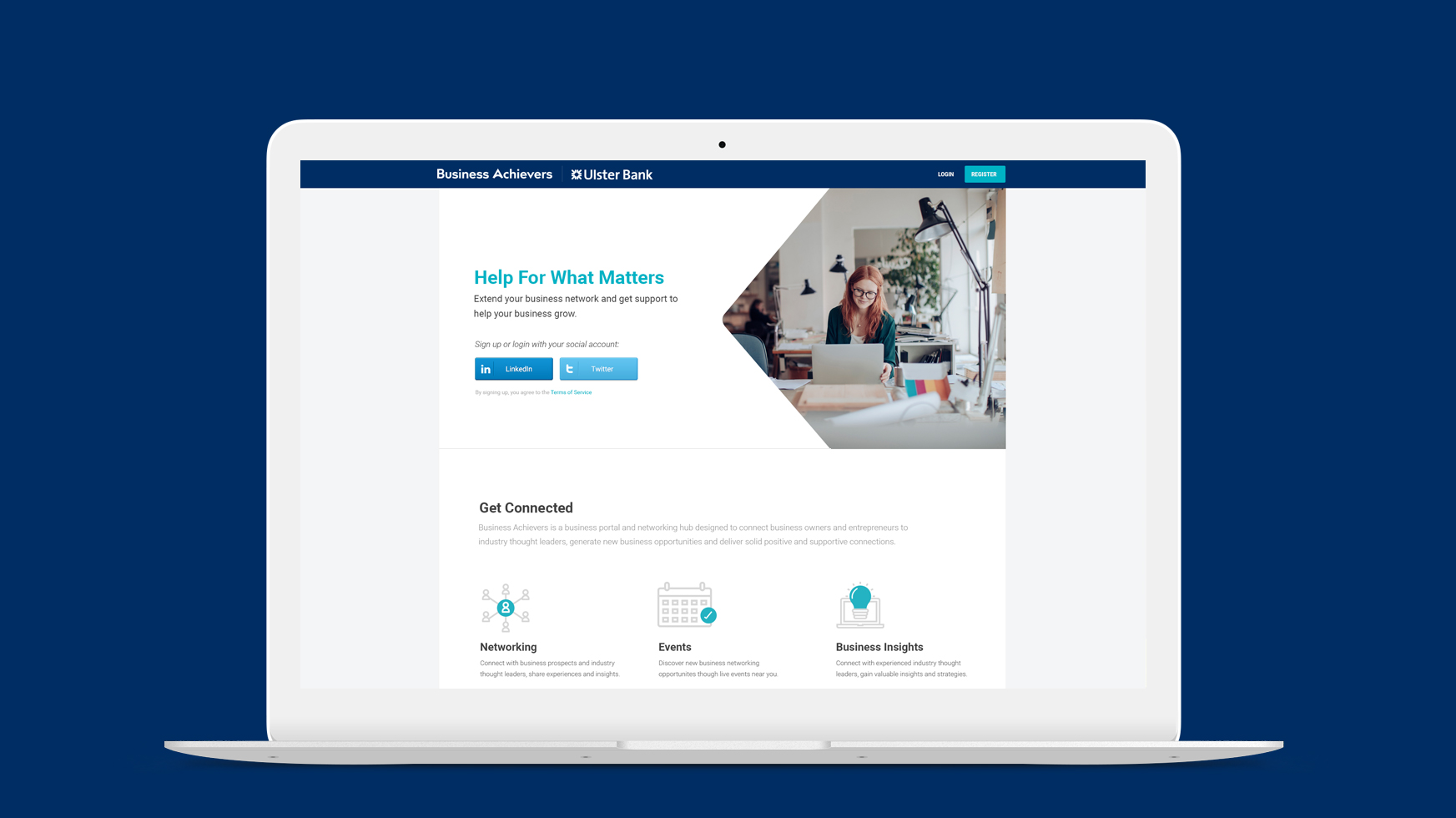 Supporting businesses through thick and thin
Ulster Bank's Business Achievers is a digital business and networking hub giving members access to unique content from opinion leaders and original thinkers. Free digital and business skills courses are offered through the portal including resources for networking, funding and business development.
Jamjo was assigned to develop the brand identity, develop the networking hub and integrate phone apps. The partnership began with developing a flexible brand identity including a unique logo mark and set of flexible brand assets and applications that could be used to position the brand across various mediums. The development of a networking based web portal and iOS and Android mobile applications allowed for seamless communication between the Business Achievers and its users.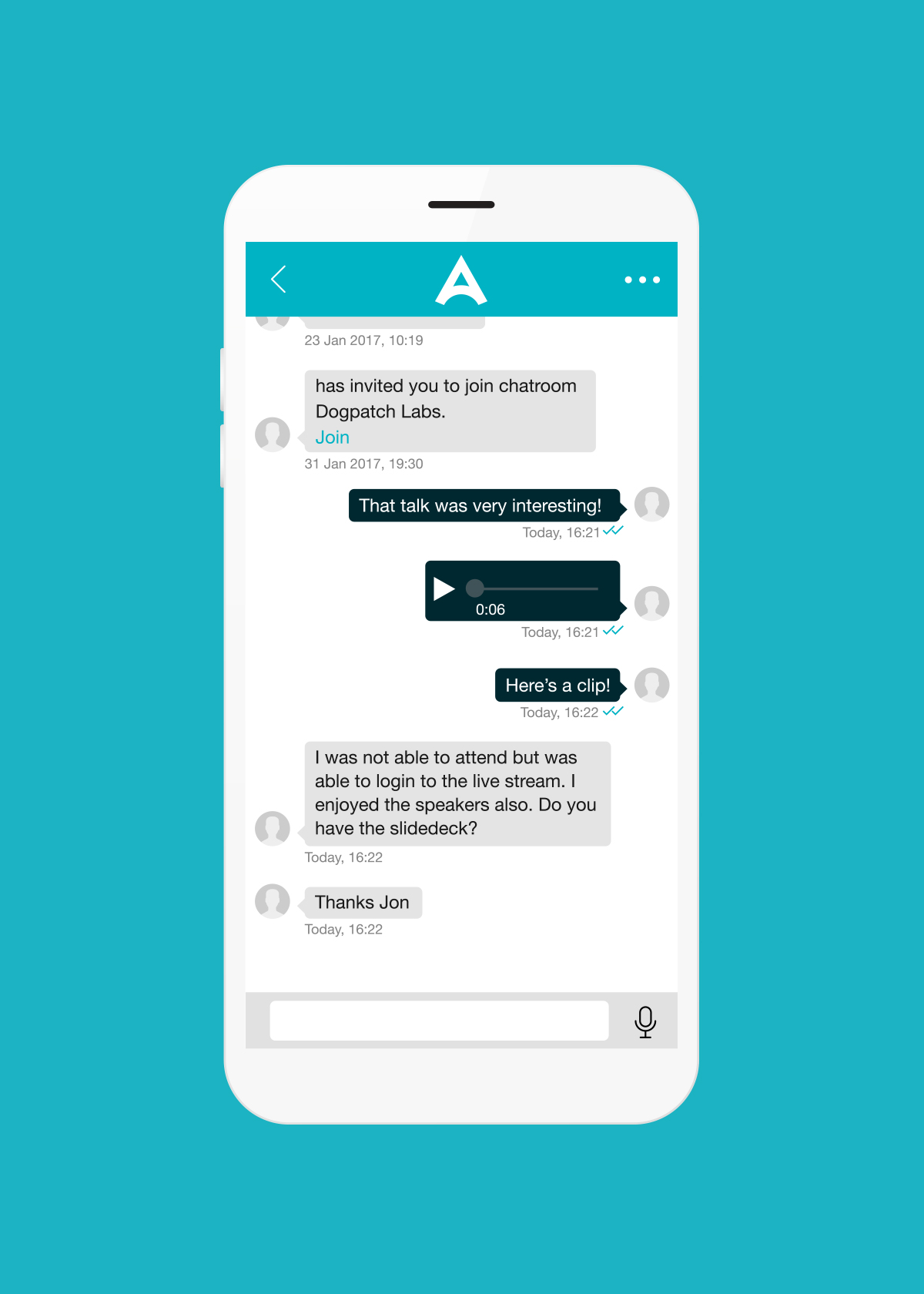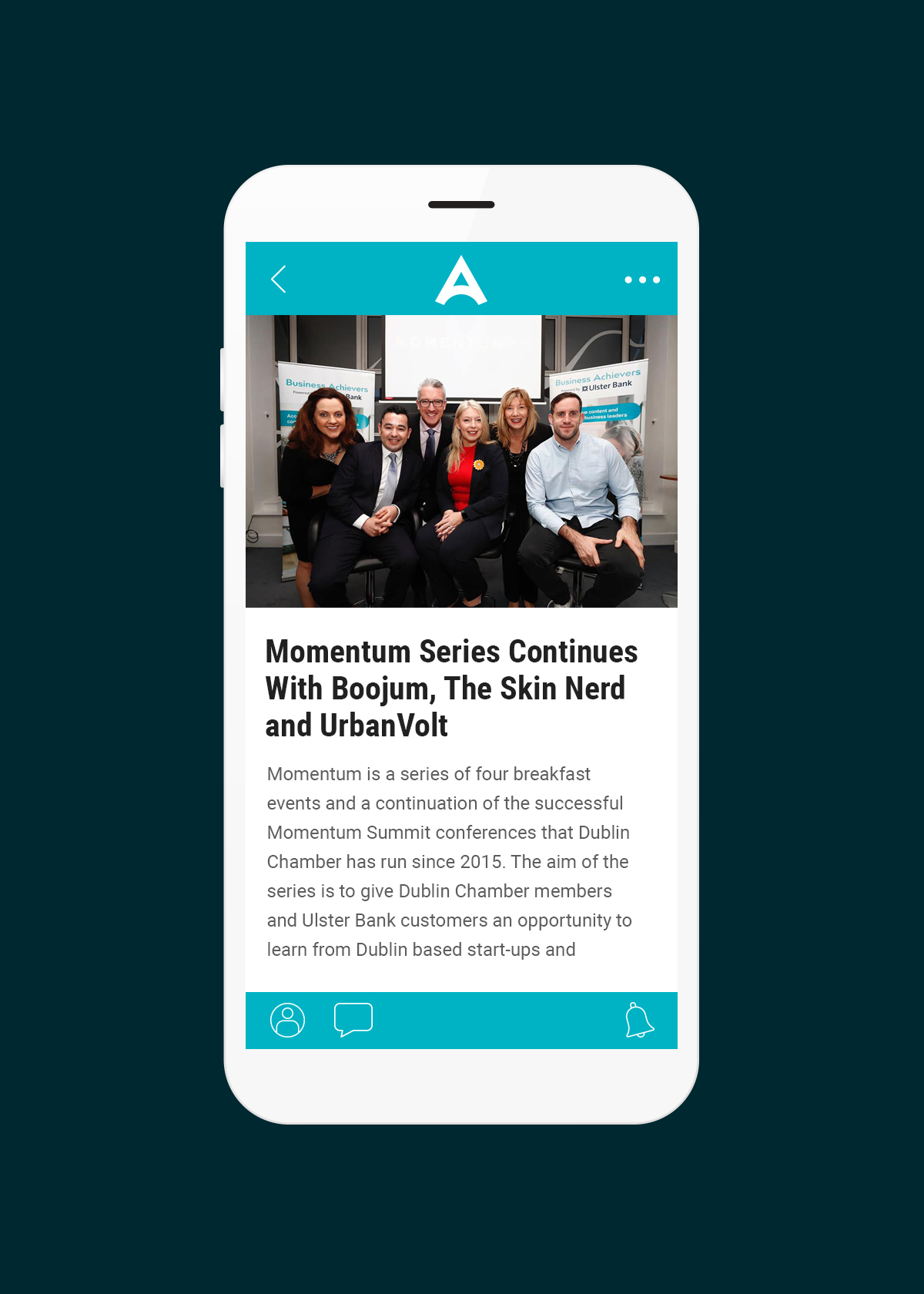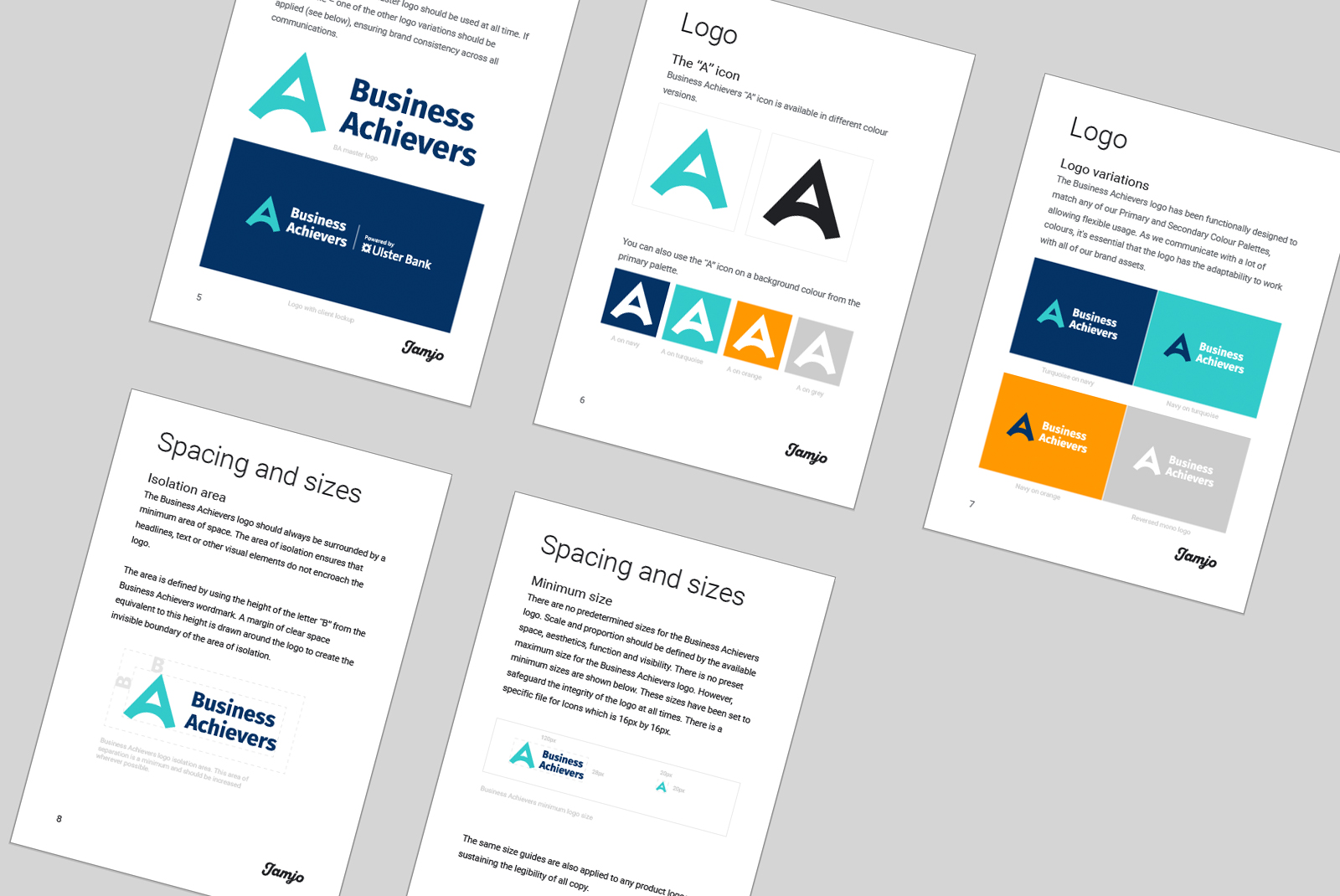 Brand guidelines were developed as part of an overall brand strategy. These brand standards provide guidance on a range of applications. The identity was required to be easily manageable, applicable and flexible enough to work through a digital presence, social media and public events.